National Bestselling Author

BRITTNEY HOLMES JACKSON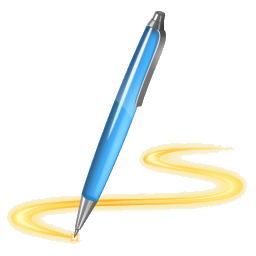 Brittney Holmes Jackson has lived most of her life in the southern state of Georgia, though her earliest years were spent in West Palm Beach, Florida. She was born on December 3, 1989 and was barely a toddler when her family relocated to Valdosta, Georgia. At the age of seven, metropolitan Atlanta became her home, and she remained there until graduating at the top of her class, from Redan High School in 2008. 

For as long as Brittney can remember, she has loved to read, but for years she had her heart set on becoming a medical doctor. At the age of fourteen, her longtime appreciation for reading expanded to a love for writing and creating fictional stories of her own. At the age of 16, she became a published author and discovered that while she remained fascinated with the field of medicine, she did not feel about it the way she did writing. 

In pursuit of her passion, Brittney made a future career change and decided that as she obtained a higher education, she would focus on subjects that would expand her command of the English language and sharpen her skills as a creative writer. Brittney is now the author of four bestselling novels and is the recipient of several literary honors including Essence Bestselling Author, Black Expressions Bestselling Author, the 2007 Yale Book Award, the 2007 AALAS Best Young Adult Fiction Award, induction into the National Association of Black Journalists, and induction into Who's Who In Black Atlanta.

She is a 2012 alumnus of the University of Georgia where she earned dual degrees during her 4-year tenure: a Bachelor of Science degree in Psychology and a Bachelor of Arts degree in Journalism (a degree for which she was also named "Grady Ambassador" from UGA's Grady College of Journalism and Mass Communication). Selected by 
Teach for America 
to help mold and educate young minds, Brittney taught elementary education in the school systems of Jacksonville, FL for three years before shifting back to Atlanta where she continues to serve as an educator and mentor.
Brittney is the founder of 
R.A.D.I.A.N.C.E.
, a nonprofit mentoring group for young ladies ages 12-18 years. She is a member of Delta Sigma Theta Sorority, Incorporated and the national writer's fellowship, M-PACT Writers. She is the oldest child of Michael Holmes and national bestselling author, 
Kendra Norman (Holmes)
. In 2015, Brittney married Christopher Jackson, and they reside in metropolitan Atlanta, GA with their Yorkie Terrier, Charlie Brown.