National Bestselling Author

BRITTNEY HOLMES JACKSON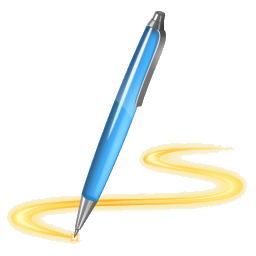 Are you a PK (Preacher's Kid) or a kid who grew up going to church all the time? If you are, it's likely you have a story to tell. 

Church, while a place for spiritual refuge and worship, has often been characterized as a place where the funniest or even most emotional events occur. Maybe you've experienced a hilarious moment that you and your cousins still laugh about today. Or maybe there was a more serious event that resulted in trauma that you or someone you know has had to overcome as the years have passed. Maybe there is an event surrounding your upbringing that resulted in a learned lesson for you or even your parents. Whatever it may be, we want to hear about it. 

This is an opportunity for you to become a published writer, while working with two national bestselling authors and mother-daughter writing duo, 
Kendra Norman
 and Brittney Holmes Jackson. We are publishing an anthology entitled, 
My Life as a PK: The Laughs and The Lessons
. We are seeking aspiring authors and published authors to be a part of this project. See the submission guidelines below and share your story with us.
Submission Guidelines

Stories should be primarily about the life of a preacher's kid in the form of a narrative, realistic fiction, creative or comical anecdote or inspirational life lesson. Christian or inspirational-based stories are preferred.

​Submission should be no more than 10,000 words, typed - double-spaced, in Times New Roman, 12-point font.

Submissions should be emailed as a Word attachment to bhjmanagementinfo@gmail.com with the words "My Life as a PK Anthology" in the subject line.

Submissions should include your given name, pen name (if you are not writing under your given name), contact information (email and phone number), and a short bio to be included in the anthology.

Only one submission per contributor.

Previously published work will not be accepted.

Submission deadline: March 1, 2019

Selected authors will be notified by March 30, 2019

_____________________________​

Submissions are not guaranteed to be published in the anthology. Accepted submissions will be confirmed in writing to the contributor. The publisher reserves the right to limit the number of contributors for the purpose of printing. 

Contributors will retain all rights to their work, even after it is published in the anthology. Contributors will receive 50 complimentary copies of the published project and may purchase additional copies at a 50% discount thereafter.

Royalty Publications will retain all rights to copy, print, release and re-release the collection of stories as presented in the anthology.